I've had my eye on these for awhile... (since early October actually)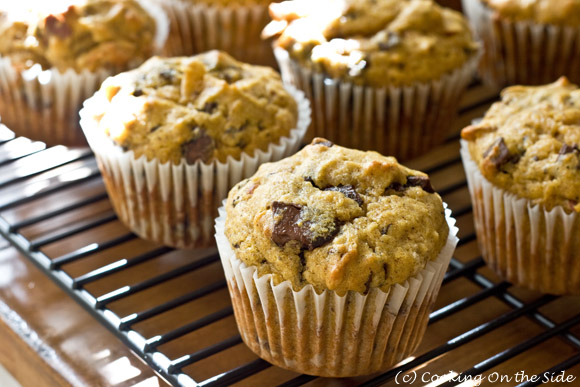 photo credit: Kathy from Cooking on the Side



and today I finally cracked.
Boyfriend is visiting his family in Sac-town
so I am alone and bored in his apartment.





I suppose I should be spending this time studying for finals

but I am pretending that I am being productive because

baking has always been a great form of stress-relief for me.

(This excludes holiday baking, which is definitely stress-inducing)




I haven't baked for fun in a very long time.

It felt nice :)




*** taste testing break ***




Umm.. so the first batch just came out and...

WHY HAVEN'T I MADE THESE SOONER!?!?!




Yum.