So yesterday was my last day in Santa Barbara.
I packed all of my belongings into a U-Haul, studied for my last final, owned my last final,
and then stopped by the beach one last time before driving home.
I have talked a lot about how I couldn't wait to leave Santa Barbara.
While this is true, I would be lying if I didn't tell you how much I love it there.
The thing I love most about Santa Barbara is its natural beauty.
The beach is breath taking. I will truly miss those drives from LA to SB (and vice versa).
The view of the ocean at sunset is unbelievable and those nights when the moon
shone across the sea were near fatal (I could hardly keep my eyes on the road).
I will miss the salty smell that lingered in the air late at night and early in the morning.
I will miss going to sleep to the sound of waves crashing on the shore,
which could be heard from pretty far away.
But most of all I will miss the stars. I have never before seen a sky so full of stars.
WHATEVS
. It's only two hours away, right?!
Anyway, I am home at last, and I could not be happier. Today I:


went to Sprinkles Cupcakes in Newport Beach. Dark Chocolate is my fave.
watched an amazing movie with my baby sissy <3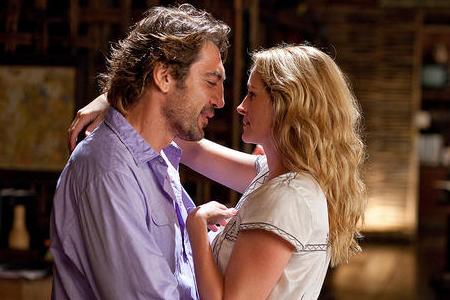 (I am so in love with this man)
But he is taken. By Penelope Cruz. Still can't decide who I am more jealous of.
and painted my nails this amazing color. Love OPI!
First day of freedom has been incredible. Tomorrow I will get down to business.
This includes: calling potential employers, turning in my visa application,
and accomplishing a Day Zero Project goal.
:)